(907) 723-0441
(907) 321-3840
8:00am – 5:00pm
Monday-Friday
Owner Travis Koski started Seaside Diesel Repair, LLC in 2007 in a small rented shop. He quickly became known for his quality of work and innovative problem-solving skills. In 2013 he purchased his own shop located in Lemon Creek and became a Cummins dealer for Northern Southeast Alaska.
Seaside Diesel Repair, LLC is a complete service center, specializing in maintenance and repair of medium to heavy duty diesel and gas vehicles and equipment. Not only are we your local Cummins dealer, we also stock a wide selection of parts for all areas of truck and equipment repair. We are also Southeast Alaska's provider for Isuzu and International warranty. We have trained and certified technicians using up-to-date diagnostic tools to repair and maintain all aspects of automotive, marine, power generation and equipment.
Have a question? Get ahold of us!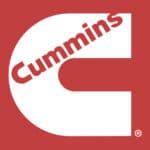 CUMMINS AUTHORIZED DEALER
Full diagnostic capabilities

Special training for technicians
(907) 723-0441
(907) 321-3840
8:00am-5:00pm
Monday-Friday